---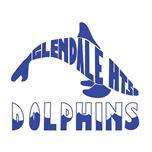 Grab your goggles and your towel! The Glendale Heights Dolphins Swim Team is a great program that stresses not only sportsmanship, but fun! Previous competitive experience is not necessary. The team is appropriate for any swimmer who can swim at least 25 yards (one length) of the pool without stopping. Any swimmer who does not present enough endurance for the team will be given a household credit to be applied to swim lessons or other Sports Hub programs.
The first week of practice will occur in the evening until school ends, weather permitting. When school ends, practices will be Monday through Friday from 6:30am to 8:30am or 8:30am to 9:30am. Practice times are determined by the coach, depending on each swimmer's level. Meets are on select Wednesday evenings and Saturday mornings. The season runs from the second week of June through the first week of August. Have fun, stay fit, and make friends that will last a lifetime!
Prerequisite: Must be able to swim one length of the pool (25 yards)
Swim Meet Schedule:
Date
Time
Location
June 7
6:30pm
Wood Dale/Addison
June 10
8:00am
Villa Park
June 14
6:30pm
Glendale Heights
June 17
8:00am
Lombard
June 21
6:30pm
Hanover Park
June 24
8:00am
Glendale Heights
June 28
6:30pm
Glendale Heights
July 8
8:00am
Glendale Heights
July 15
8:00am
B Conference
July 22
8:00am
A Conference
Swimmers must be present, checked in with Coach, and ready for warm-ups 1 1/2 hours before HOME meets, and 1 hour before AWAY meets. Schedule is subject to change.