---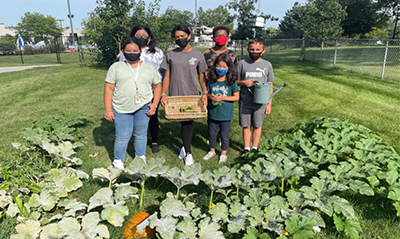 The Village of Glendale Heights is excited to announce the reveal of the Glendale Heights Community Garden. As we move forward with this project we would like to invite gardening enthusiasts, community leaders, and residents to join the Glendale Heights Community Garden Committee.
Committee members will have an opportunity to assist in the planning (rules, scheduling & organizing) and implementation of the Village's new community garden. Experience is not needed but must be able to attend meetings on scheduled dates and provide ideas to help bring the garden to life.
Examples of Committee Tasks:
Guidelines and rules for community garden
Rates and registration requirement
Special events
Marketing & promoting
Project evaluation & improvements
For questions regarding the Community Garden Committee, please contact Cris Navarro at cris_navarro@glendaleheights.org or at 630.909.5366.
We look forward to seeing the community come together for this special project! We will update this page as updates become available.