---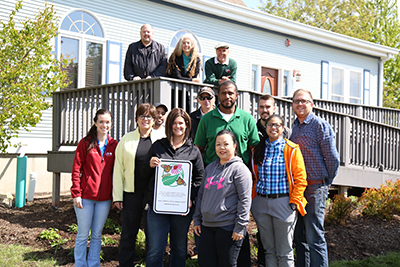 The Adopt-A-Park mission is to care for and maintain Village of Glendale Heights' parks and other green spaces through ongoing volunteer support and education regarding the importance of caring for Glendale Heights' land.
To inquire about the program, contact Chuck Dymbrowski, Parks Lead Foreman at 630.260.6060. Organizations must complete an Adopt-A-Park Program Agreement and submit it to the Parks, Recreation and Facilities Department.
Many groups and organizations have expressed interest in our Adopt-A-Street program, in an effort to assist the Village in maintaining the beautification of our streets. The Village is working with the Property Enhancement Committee to assist in overseeing the Village's Adopt-A-Street Program.
Groups that participate will be published in the Village newsletter during the months they are actively participating in the Adopt-A-Street program. Photographs from the groups of their efforts would be included as space permits.
If you're interested in signing up for the Adopt-A-Street program, you may download this application. For more information on Adopt-A-Street, please call the Sports Hub at 630.260.6060.