---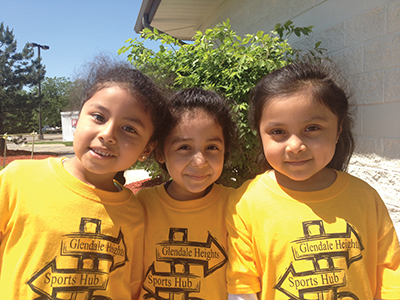 PATH stands for Play at the Hub. We invite all area residents and community children to participate in youth recreation programs designed to foster knowledge, creativity, physical stamina and character in the Village's after school, summer camp and day off programs. We work closely with Queen Bee School District 16, Marquardt School District 15 and the Glendale Heights Preschool Program to provide programs that complement schedules and curricula while providing participants with a nurturing, yet engaging, place to play.
Th is camp is perfect for our youngest campers who are not quite old enough for regular summer camp. We invite your preschool aged children to get out of the house and into a program that will help build a foundation for school in a fun and nurturing environment. Campers will make new friends and memories that will last a lifetime.
Th is summer camp provides participants a way to stay busy with art projects, leisure activities, and athletics. Camp counselors plan art and physical activities all summer long. Field trips are usually on Friday.
Participants develop leadership and social skills in our camp designed to foster self discovery and multicultural understanding. Participants will focus on responsibilities such as leading camp activities, job shadowing and service projects.